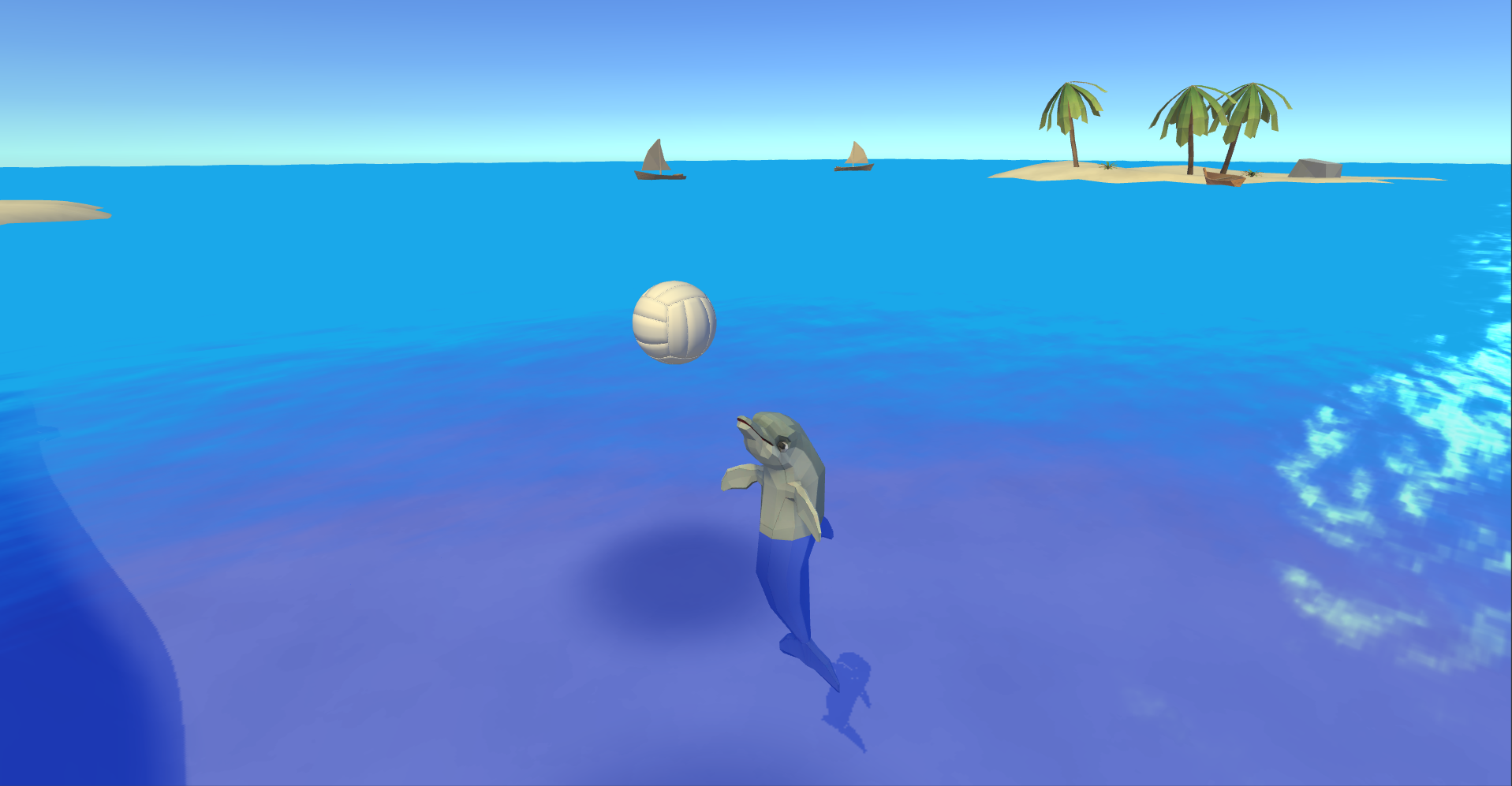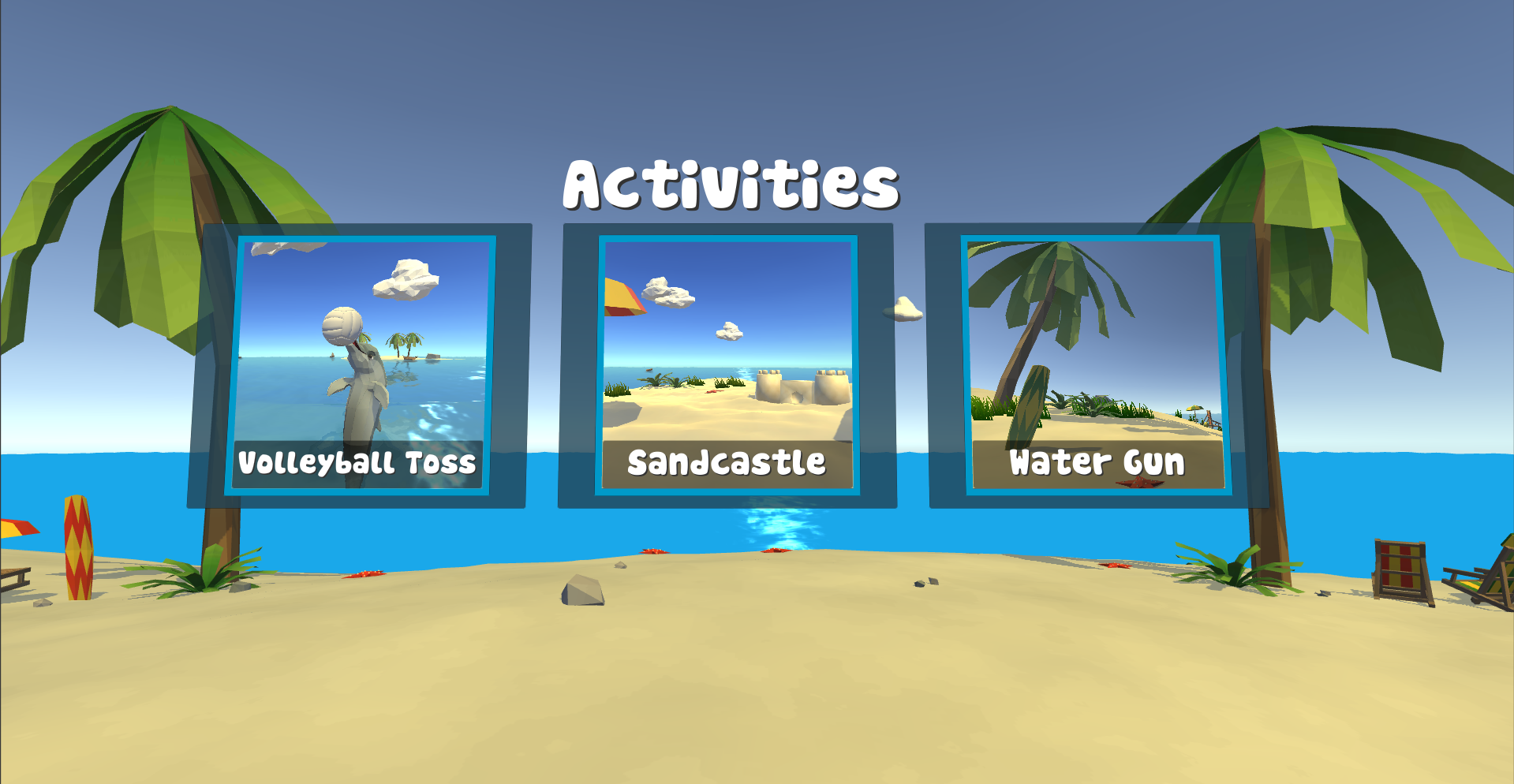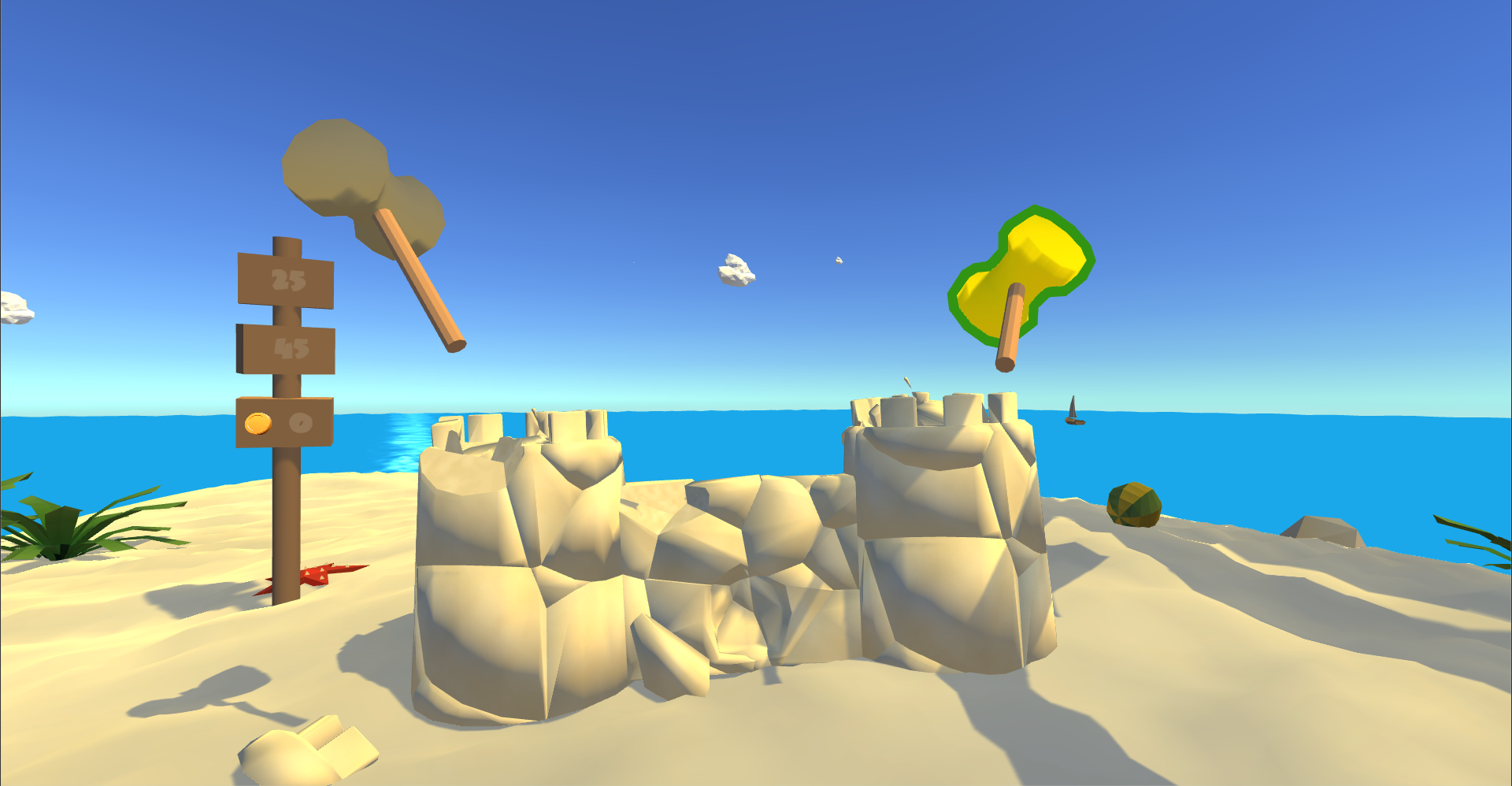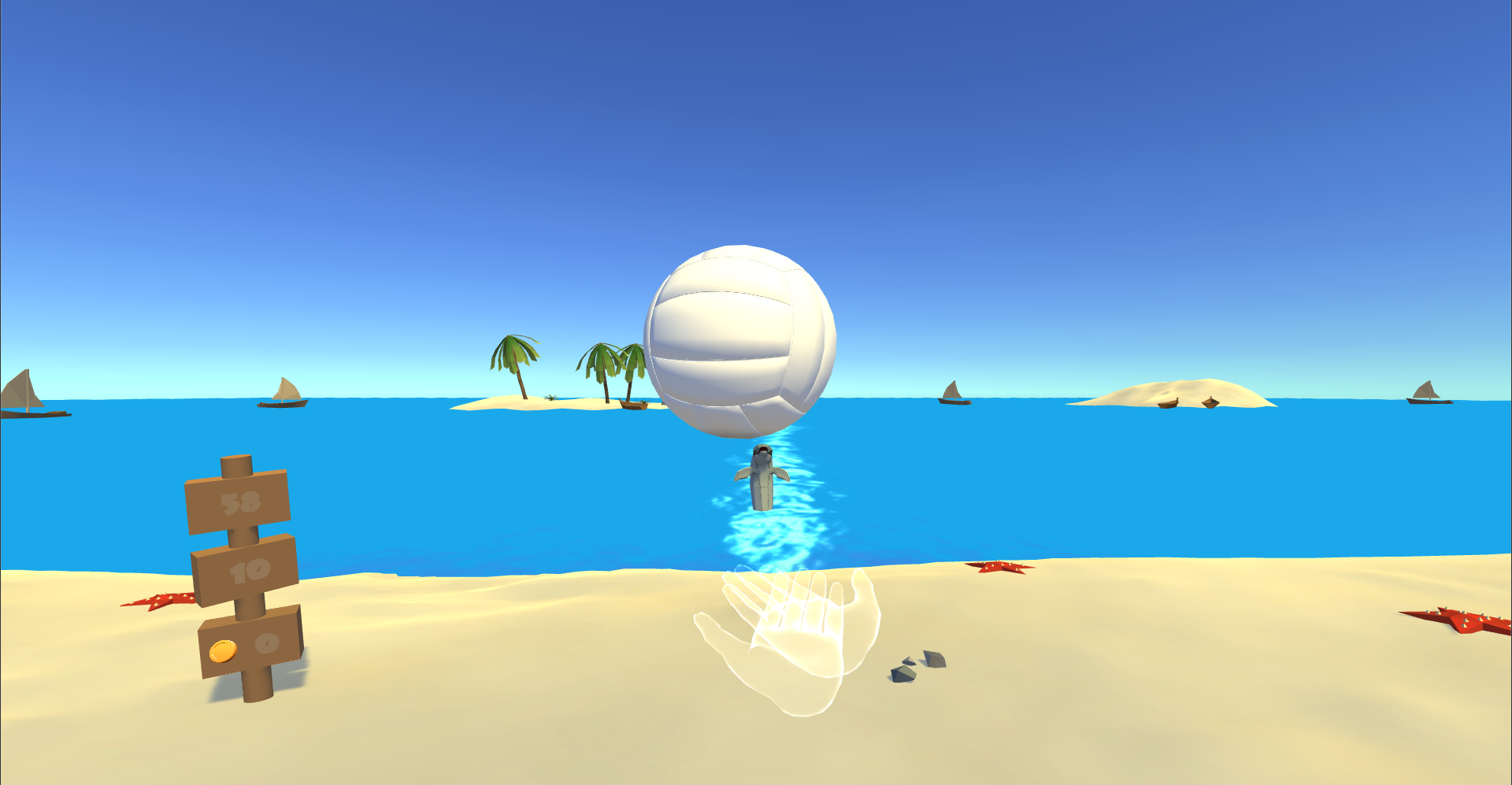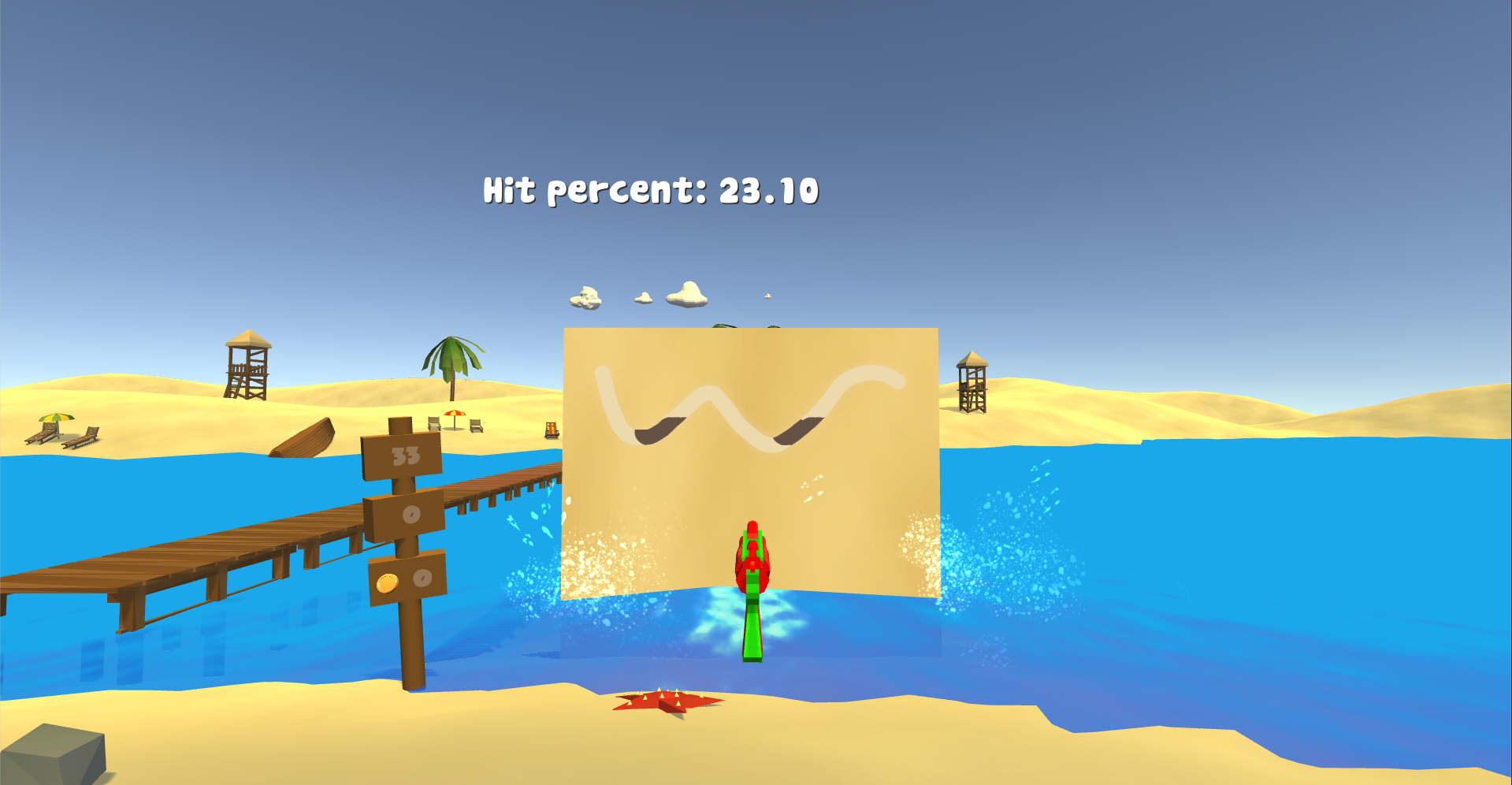 As an interactive software development lab we look for opportunities to work on innovative projects that show the breadth of our capabilities.
Our work with Verapy Therapy is a perfect example of how our team uses game design & game engines on cutting edge platforms to make an impact in a wide range of industries such as physical therapy and healthcare. With the task of creating a calming and entertaining experience for physical therapy patients our demo at the beach, with the sounds of the water and wind relax and center focus.
It is here in our VR paradise that patients are instructed to complete different games that exercise targeted muscles. The demo contains three activities: tossing a ball back and forth with a dolphin, destroying sandcastles, and water spraying patterns.